 
Netgear R6080 100INS 1000 Mbps Router (Black, Dual Band)
Type: Wired Without Modem
1000 Mbps Speed
Frequency: 2.4 GHz, 5 GHz
External Antenna
7 Days Money Back Guarantee*
Shipping Free ( COD Orders will be charged Extra Fee )
7 Days Returns accepted*
EMI Option Available
Bring home the Netgear R6080 Router for better Internet connectivity for your smart devices throughout your home, even for your guests. With a support for download speeds of up to 1000 Mbps, along with the reliability and security features, it is hard to remain disconnected from the Internet.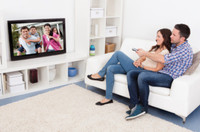 Be it for video streaming or online gaming, this router supports download speeds of up to 1000 Mbps.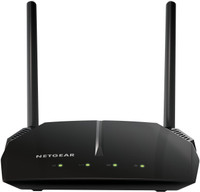 This AC1000 Dual Band Wi-iFi router ensures that you have connectivity to all your Internet-enabled devices throughout the house (large homes).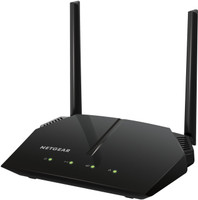 It offers two separate Wi-Fi networks - a 2.4 GHz speed for legacy devices and 5 GHz speed for media streaming that is less prone to interference - so you stay connected throughout.
Wirelessly access your emails and chats, surf the Internet for music and videos, and share your stored photos easily across the network.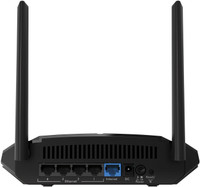 Add devices to the Wi-Fi network with just a push of a button (Push 'N' Connect). You don't need a CD for router installation as it can be done using a browser on your iPad, tablet, smartphone or computer. You can even schedule when you want to switch on/off your Wi-Fi to save power.
With the high level of WPA/WPA2 security, you can be assured that your Internet browsing is safe and secure. Also, for increased security on your home network, the guest devices have a separate Wi-Fi network.
arrow_upward